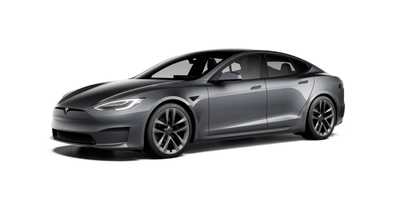 402mi Range (EPA est.)
The Tesla Model S was the 2013 World Green Car of the Year, 2013 Motor Trend Car of the Year, Automobile magazine's 2013 Car of the Year, Time Magazine's Best 25 Inventions of the Year 2012, and Consumer Reports' top-scoring car in road testing.
28,7 – 28,0 kWh/100 km
Puristisch, expressiv, zeitlos: Ausdrucksstärken, die den Taycan förmlich durchdringen – zusätzlich betont von der dynamischen, flachen Flyline. Auch beim Thema Freiraum hält er sich nicht zurück, sondern bietet neben Heck- und Frontkofferräumen exklusiven Komfort für 4 Personen.